As we move into the last week of training and the holidays I always enjoy looking back at the year and seeing what worked, what didn't and how we can make the following year better. Thanks to you, 2019 was a great year for the WCKUK Organisation, maybe the best so far filled with many memories and good times. With 100's of you passing SG, TG and even PG gradings it was nice to see everyone improving and learning.
Within the first 4 months of 2019, we saw 3 new schools open which have gone on to do great things, including WCKUK Sydenham run by Sifu Dan Marchant, WCKUK Seahaven run by Sifu Ken Pang, and WCKUK Lewisham run by Sifu Paul Simpson who decided to join our Organisation and since then has gone on to open a full-time Wing Chun school which has done amazingly well.
In the early summer, we ran our yearly summer seminar at the HQ which was a day to remember. I'll be running one again next year so look out for that invite. 🙂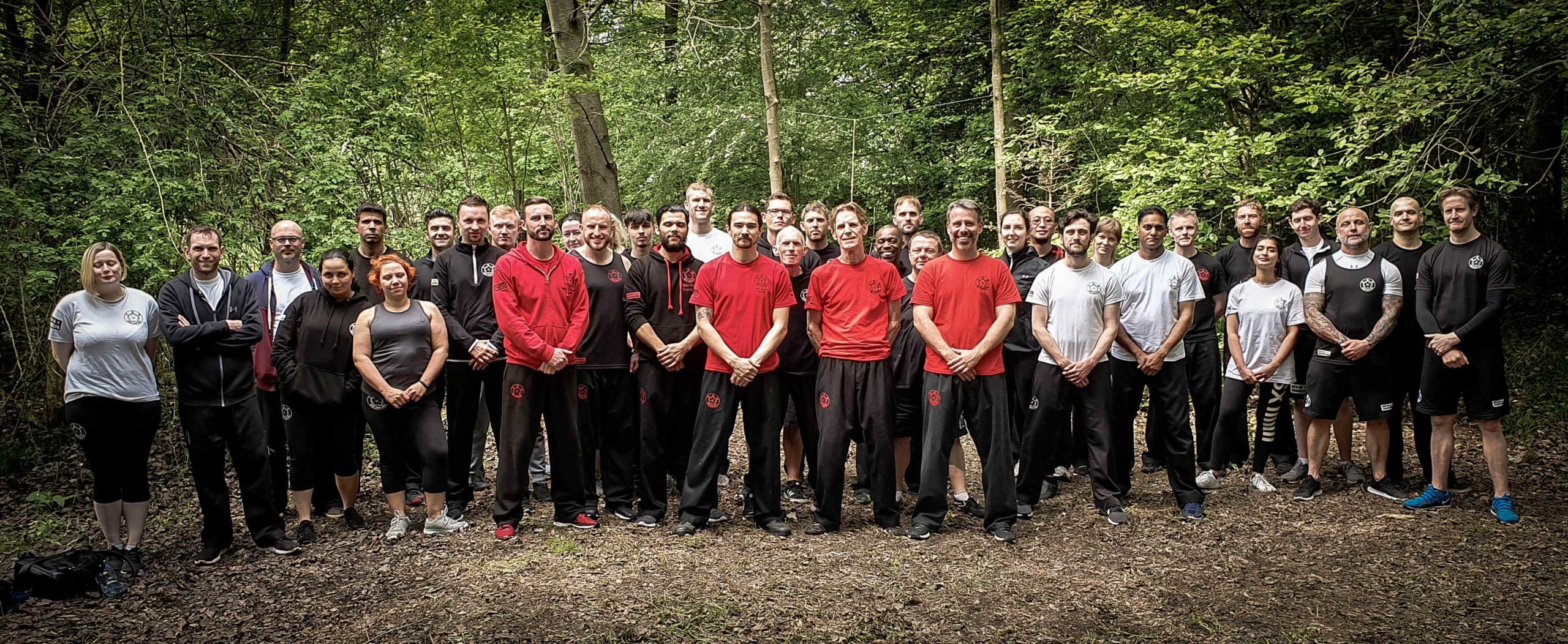 Sifu Talon Campbell took spreading the word about his Wing Chun classes to the next level with a massive billboard which caught the eye of 1000's of people in Sidcup, and in August we saw the opening of WCKUK New Addington run by Sifu's Steve and Bradley.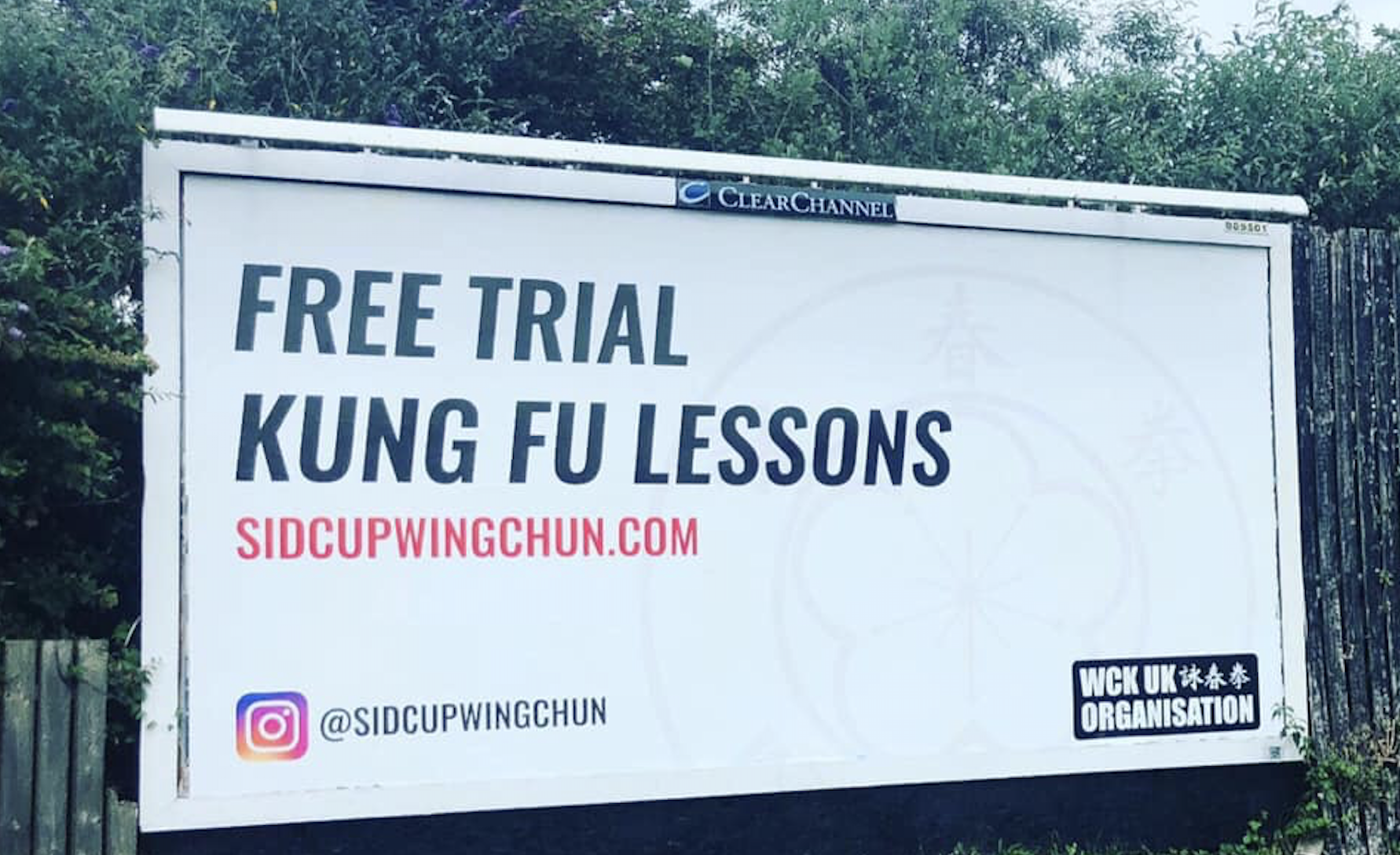 September our Telegram group broke 100 members and we started offering exclusive merchandise with the first product selling out in under 7 minutes! …love those steal flasks. With now over 70 articles and access to a wealth of Wing Chun knowledge through a number of Sifu's, if you're not on there yet it's time you were. Let me know if you want an invite!
Last month Sifu Steve Poskitt opened a new WCKUK school in Eastbourne which has been doing well and we saw the biggest turn out yet for our End Of Year Seminar which will be the last one held in Wimbledon as Sifu Russell Benham has just moved locations and days, so be sure to check that out if you live nearby to 78 Victory Road, Wimbledon SW19 1HN.
These were just a few of the highlights that happened this year.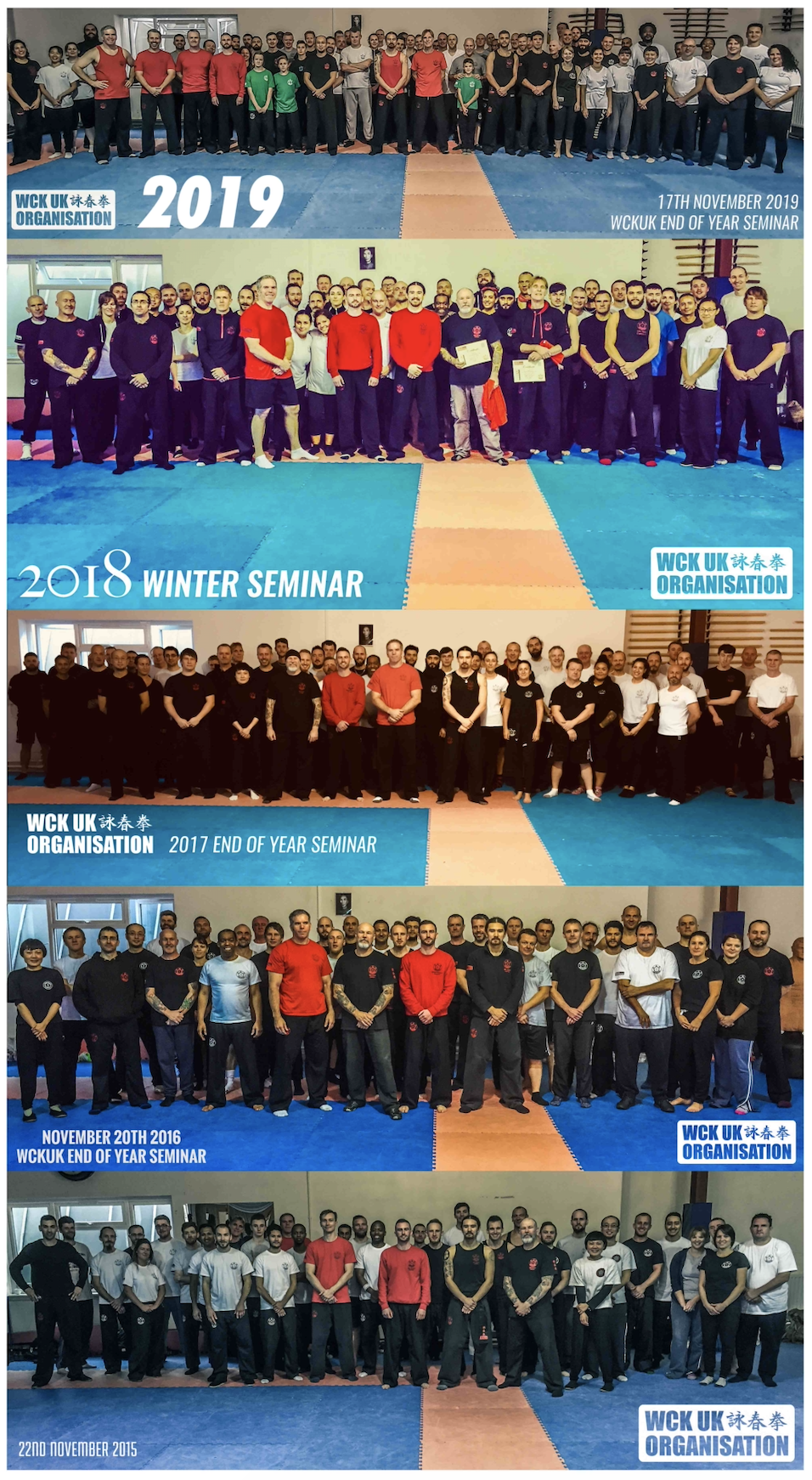 The one thing that makes me smile is knowing we have a super talented group of instructors and assistants who have all put in the years and have the teaching skill and knowledge to pass on in the right way and this results with a high standard throughout all the schools.
I am very grateful and thankful to all the WCKUK instructor team, I can't thank enough for the hard work and training you put in every week, it's amazing to have such a loyal and dedicated team of people to work alongside with.
Looking ahead for 2020 January will be a big one as we will be opening 5 new locations! Three from Sifu Ludwig and team and two from two new instructors who I'd like to welcome, Sifu Dan Atkins and Sifu Phil Riggs these are based in Carshalton, Caterham, Crystal Palace, Chessington and Farnham. For more information on these locations just click the links.
Next year we will have some nice improvements coming your way which I won't share right now, plus our children's classes will be expanding in WCKUK Lewisham and WCKUK Crawley, and yes we'll be keeping all the gradings 100% FREE for them.
So thank YOU for trusting us with your training, and from myself and all the team, we wish you happiness and good health for the New Year and look forward to making some new memories with you in 2020.
All the best,
Sifu Wes