On Sunday the 29th of July around 40 students were invited along to the HQ for 4 hours of Wing Chun training. Hosted by myself, along with Sifu's, Wayne Agnew, Jason Ludwig, and Russell Benham groups of 10 spent an hour with each instructor covering a mix of topics including the Luk Dim Poon Kwan, Saam Sing Chong, Mook Yan Chong and some of the pre-fight applications from the empty hand system.
After 6 weeks of a record-breaking heatwave, the English weather decided to let us all enjoy 4 hours of heavy rain!  However, this didn't stop everyone from training and making the most of the event. The feedback has been very positive and I'd like to personally thank everyone that made it a day to remember, and special thanks to the other Sifus for helping me out. For those that couldn't make it, I'm sure we'll run another one next year! 🙂
See you all again soon,
Sifu W.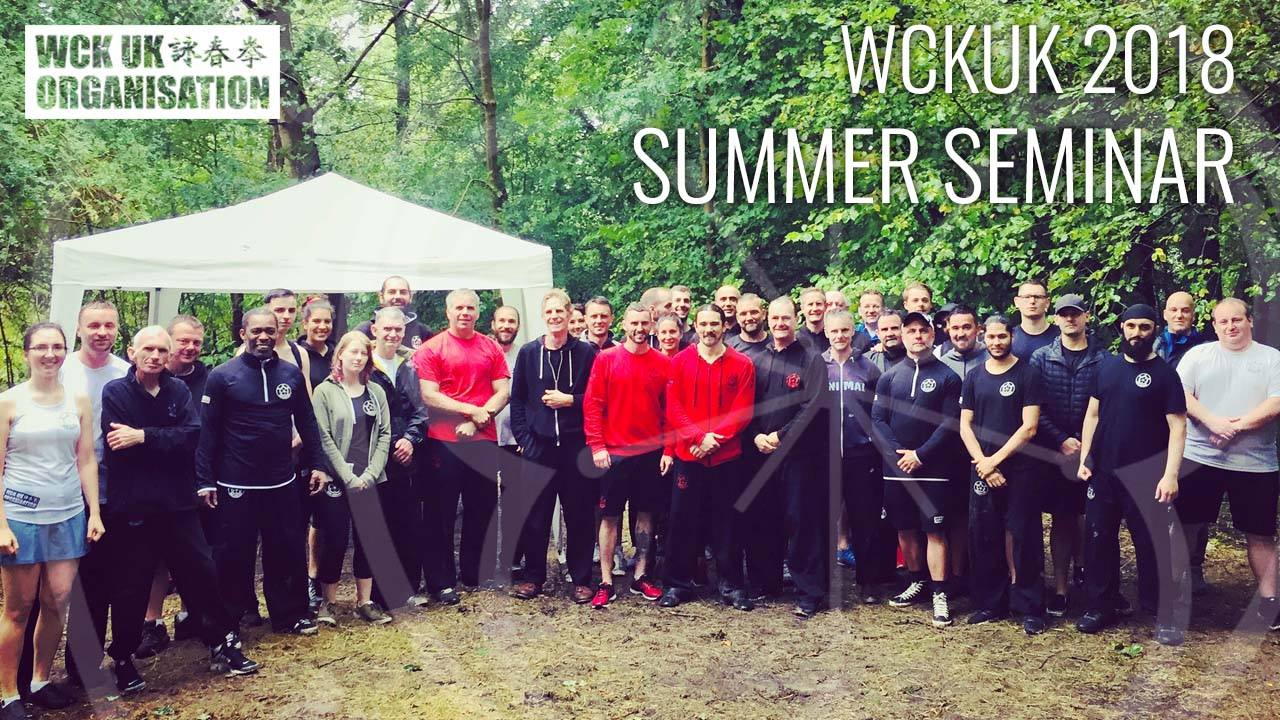 Just some of the feedback that came in via email and txt from the students that came along:
"Great Seminar providing an opportunity to leave your comfort zone and learn various applications of Wing Chun"
"I learned so much and the time flew! Inspirational, informative and I can't wait until the next one! Highly recommend. Thank you!"
"Amazing 4 hours of solid training learning a variety of different aspects of Wing Chun in-depth lots of material learnt and taught to an outstanding standard!"
"Wow……what a great 4 hours. Learnt so much and great to see so many others from the organisation! Loved it!"

"Yeah, that was awesome! Finally made it to a seminar where all the clubs have come together. Great way to gather information and get different opinions/new ways of looking at things. Loved it! Didn't seem like 4 hours in the rain at all!"

"Thank Sifu Russell, (and please pass on my thanks to all the other Sifu's that made today happen). Not bothered by the rain and a truly memorable day!"
"Yeah great seminar, thanks to all the Sifu's, training in the hut in the woods, that's proper kung fu, Mr Meiagi stuff."